Fast

Higher speed to power ratio

Economical

Reduced fuel oil consumption

Safe

Active motion damping

Comfortable

The air cushion acts as a shock absorber
Discover
The Principle Of

Surface Effect Ships (SES)

The AIRCAT® is a Surface Effect Ship (SES) which has both an air cushion, like a hovercraft, and twin hulls like a catamaran.

learn more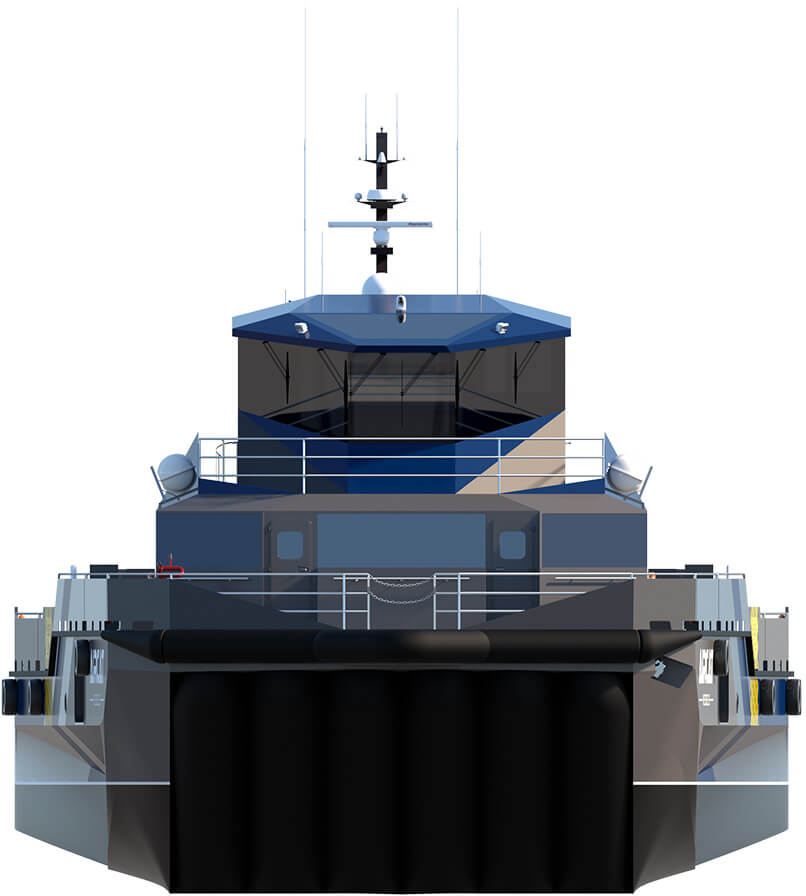 About Us
With ultra deepwater oil fields becoming increasingly distant from the coast, it is clear that the so-called conventional crew boats are struggling to meet the growing needs of the Oil & Gas industry.
It became necessary to improve the speed, autonomy, and comfort of these crew boats, without neglecting safety or increasing operating costs.
learn more
Our
Partner
Existing technologies, such as partial aerodynamic lift, Ekranoplan, and even hydrofoils (particularly popular in nautical competitions), offer undeniable and exceptional performance in speed and fuel economy, but also have many limitations that put them at a disadvantage when used in the energy industry. Factors such as reliability, robustness of propulsion, operating range, stability in rough seas, safety and comfort during both navigation and transfers of passengers, and the ability to carry urgent cargo, are all important criteria that must be met.
learn more
Other Products & Services
Equipment
We provide all the S.E.S. equipment and systems necessary for the air cushion, including control units and software, lifting systems, valves and all spare parts.
Packages
We offer service packages, including support and assistance during sea trials, initial operations at sea, training of both pilots and maintenance personnel, monitoring of the SES system and various updates, troubleshooting, etc.
We also handle preventive maintenance and repair of units in operation for our customers who wish to outsource this service.